Ramil
I express my deep gratitude to the Ataberk Estate company and especially to the manager Natalya Erkek, in helping me purchase an apartment, which is called "from the foundation." For a whole year, the construction phase, Natalya supervised. There was no question that she would not answer or could not help in something. It was very pleasant to work with this company, to feel not only professional, but and human attitude to the client.
21 February 2020
Благодарность:
Наталия Эркек
Aleksandr
During my life, i bought and sold apartments many times, and was a client many times. In 2019, i met with specialists from several agencies in Turkey. I met with Ataberk agency experts .... I am delighted with such a level of comfort in finding, buying real estate, further service support, which was created by Ataberk agency experts .....
21 January 2020
Благодарность:
Наталия Эркек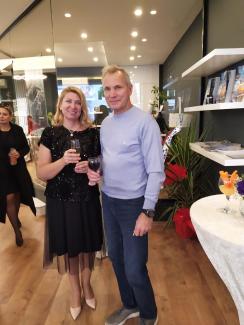 Aleksandr and Olga
A team of real professionals, thanks to which we purchased an apartment near the Cleopatra beach in a complex with hotel infrastructure.
10 August 2019
Благодарность:
Лилия Дернек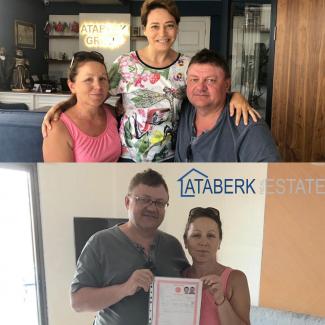 Timur
Hello. It was very nice to work on buying an apartment. Olya, thank you for your careful attitude to me. Your team is SUPER, as they say, shelters, feeds, and warms with its attention and care. I wish you prosperity, and remain as good and responsive!
01 February 2018
Благодарность:
Ольга Демиркара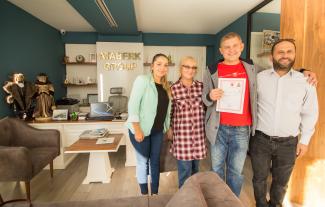 Vitaliy
With Ataberk Estate, you can easily and reliably purchase a villa in Turkey, as I did. Assessment of the Ataberk company - 5 points.
15 April 2016
Благодарность:
Александра Кабакчи, Фатих Кабакчи
Ekaterina
Assessment of the Ataberk company - 5 points. Thanks to Lily, they moved to permanent residence in Alanya.
19 January 2016
Благодарность:
Фатих Кабакчи , Лилия Дернек